Plastic Bank is one of the story that EnergyCuE wants to tell about how the technology can help transforming plastic waste in a new resource. The aim of Plastic Bank is simple but meaningful: stop ocean plastic. How? Recruiting an "army" able to fight against the phenomenon by collecting plastic waste and being rewarded with money.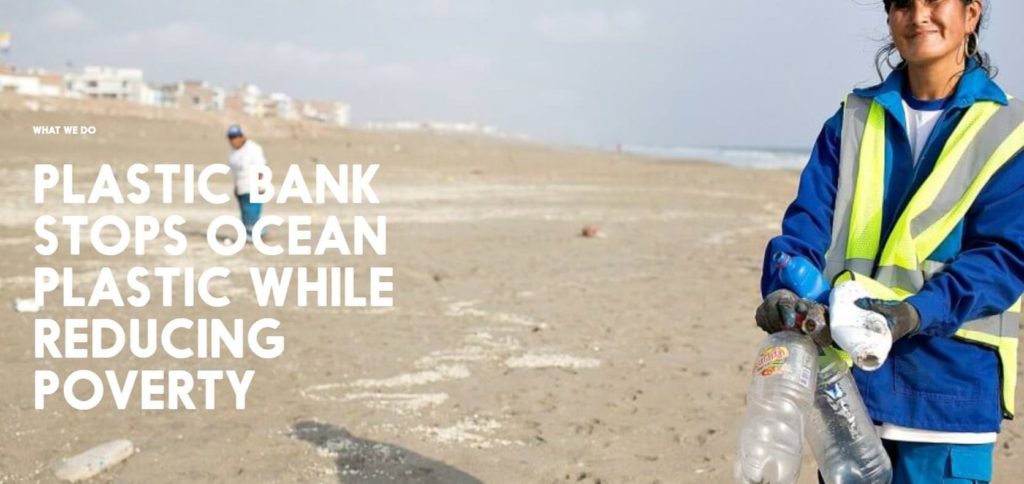 The plastic waste is brought in collection centers. Here it is possible to exchange plastic for money, items or Blockchain secured digital tokens. Each kilogram of plastic waste is rewarded with 40 dollar cents. To grow into a truly global platform for change, Plastic Bank  needed a high-performance IT system which was provided by IBM. The system of token rewards based on Blockchain monetizes plastic waste and records transactions of personal profiles. These transactions form the credits that the waste collectors use to earn useful goods. Moreover, the plastic collected through The Plastic Bank is recycled and sold at a premium as Social Plastic.
Inclusive plastic
Plastic Bank manages to convert the eco-friendly activity of collecting waste in a means of development for poor people all over the world. Indeed, Plastic Bank is present in poor countries where its impact on the society can be fundamental: Haiti, Philippines, Brazil, Ethiopia and other African regions. Moreover, Plastic Bank also provides the ability for local entrepreneurs to set up a convenience store for the poor, in which plastic waste is the currency.
Plastic Bank was founded in Vancouver on March 2013 by David Katz and Shaun Frankson.
"THE ONLY WAY TO STOP OCEAN PLASTIC IS TO REVEAL THE VALUE IN PLASTIC BY TRANSFERRING AS MUCH VALUE AS POSSIBLE INTO THE HANDS OF THE COLLECTORS."
DAVID KATZ – FOUNDER & CEO OF THE PLASTIC BANK
To go further, we invite you to listen to this TED Talk made by one of the founders, David Katz.